Other Brands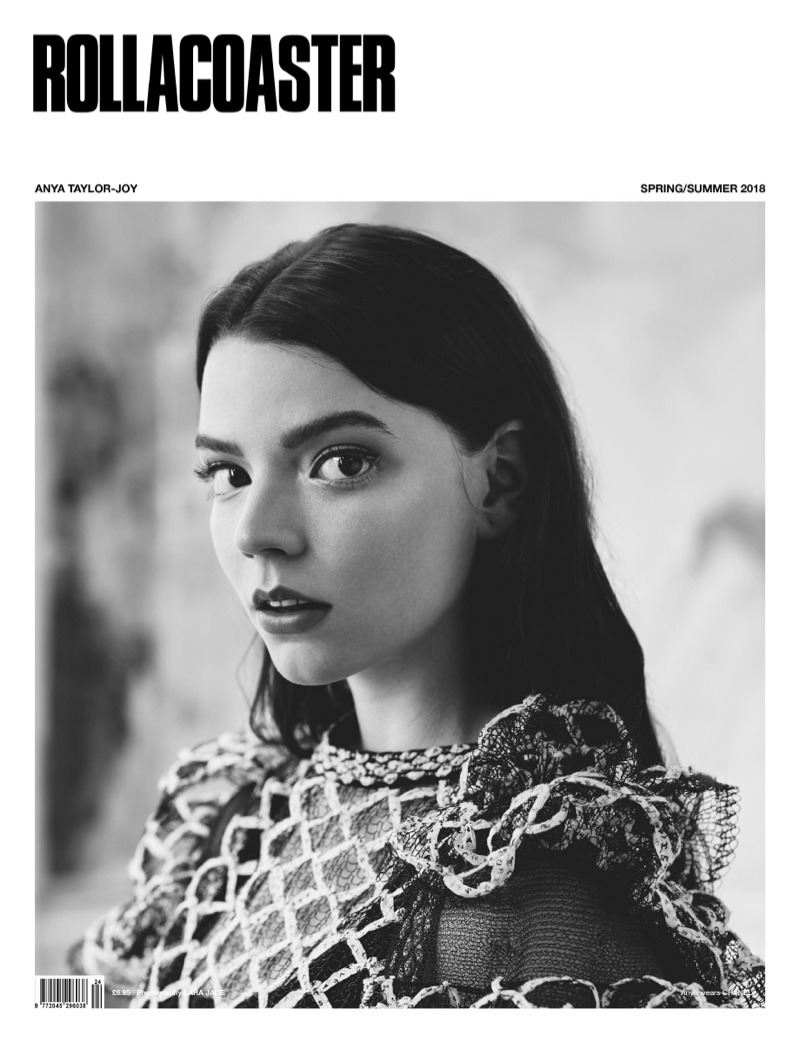 Actress Anya Taylor-Joy looks ready for her closeup on the Spring-Summer 2018 cover of Rollacoaster Magazine. Photographed by Lara Jade (Atelier Management), the brunette beauty wears a lattice dress from Chanel. Inside the fashion glossy, Anya embraces ladylike ensembles. Stylist Ozzy Shahselects designs from brands like Louis Vuitton, Dior and Ashi Studio. / Hair by Carlos Ferraz, Makeup by Nathalie Eleni
Related: Anya Taylor-Joy Enchants in Haute Couture Gowns for W Magazine
COVER SHOOT: ANYA TAYLOR-JOY FOR ROLLACOASTER MAGAZINE S/S 2018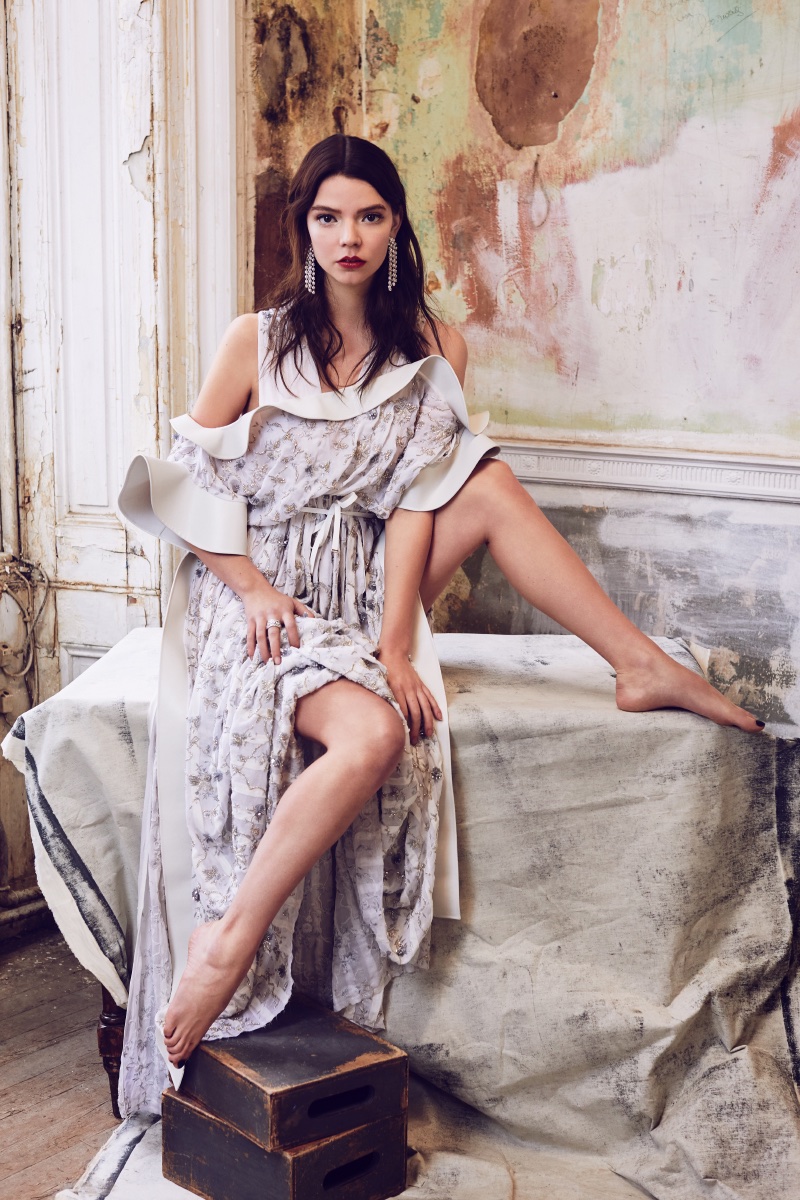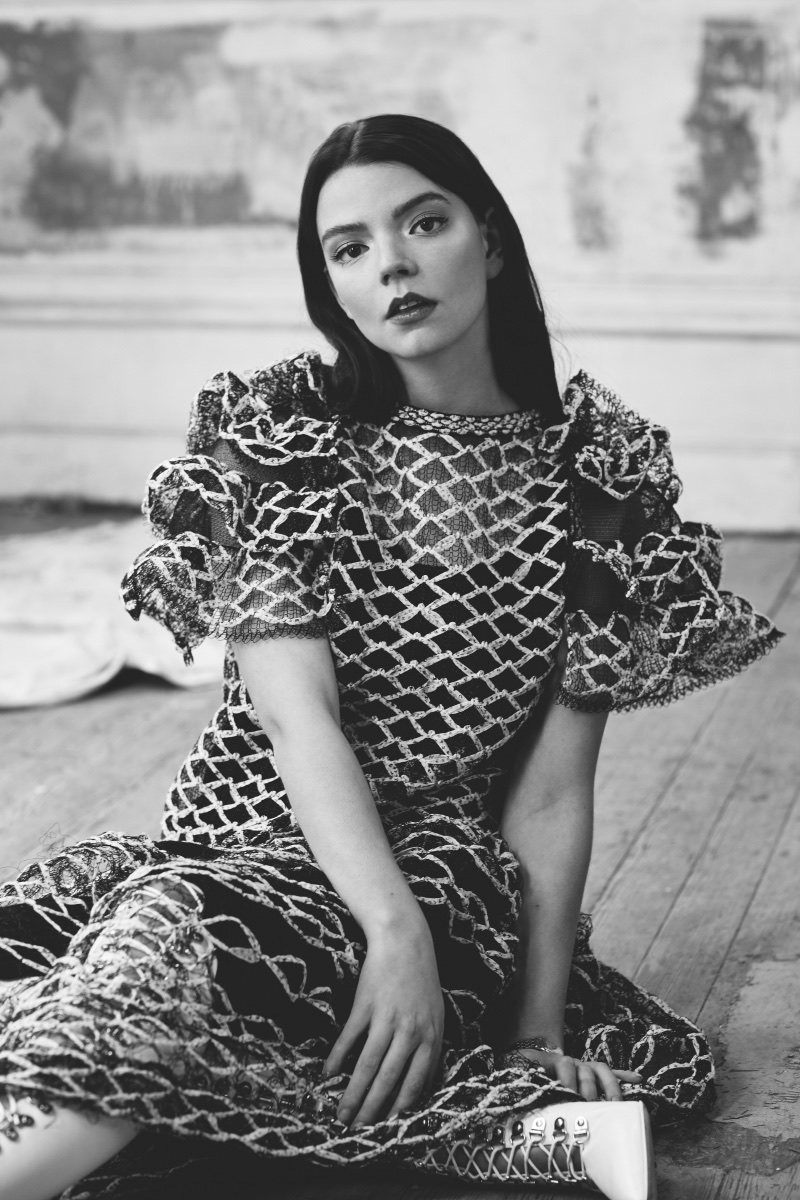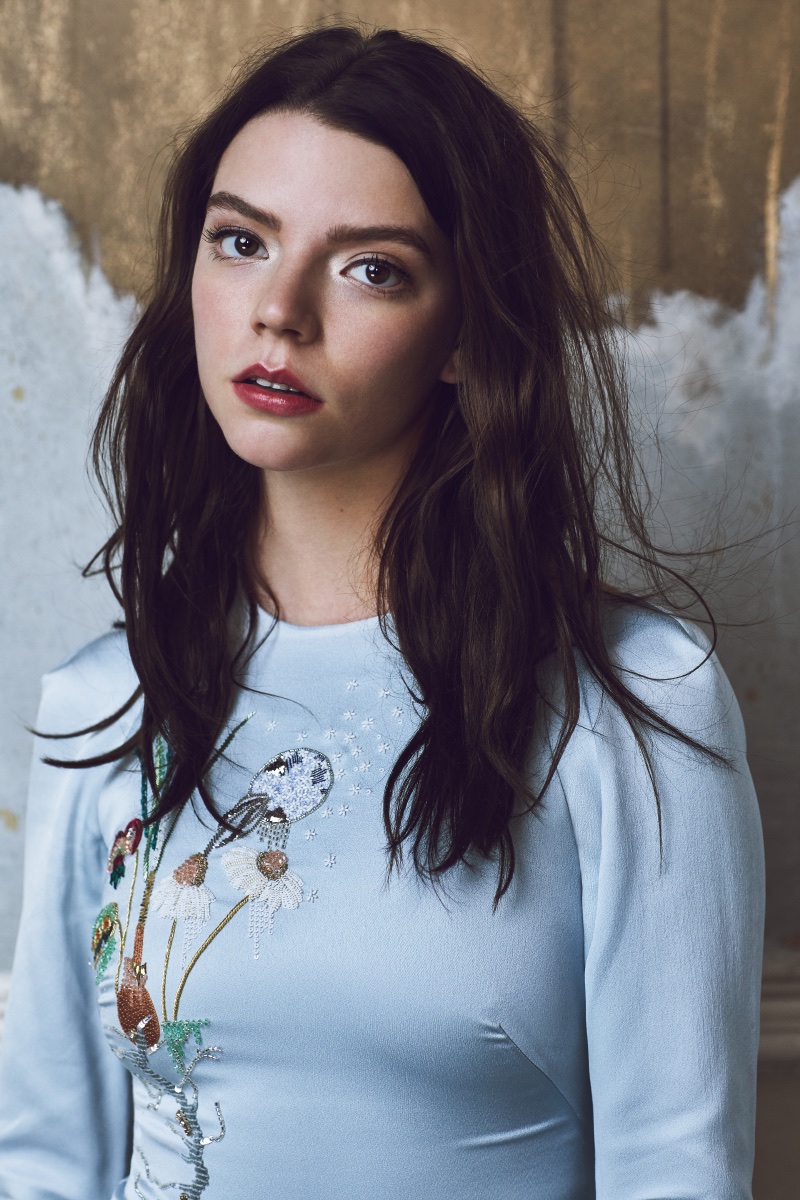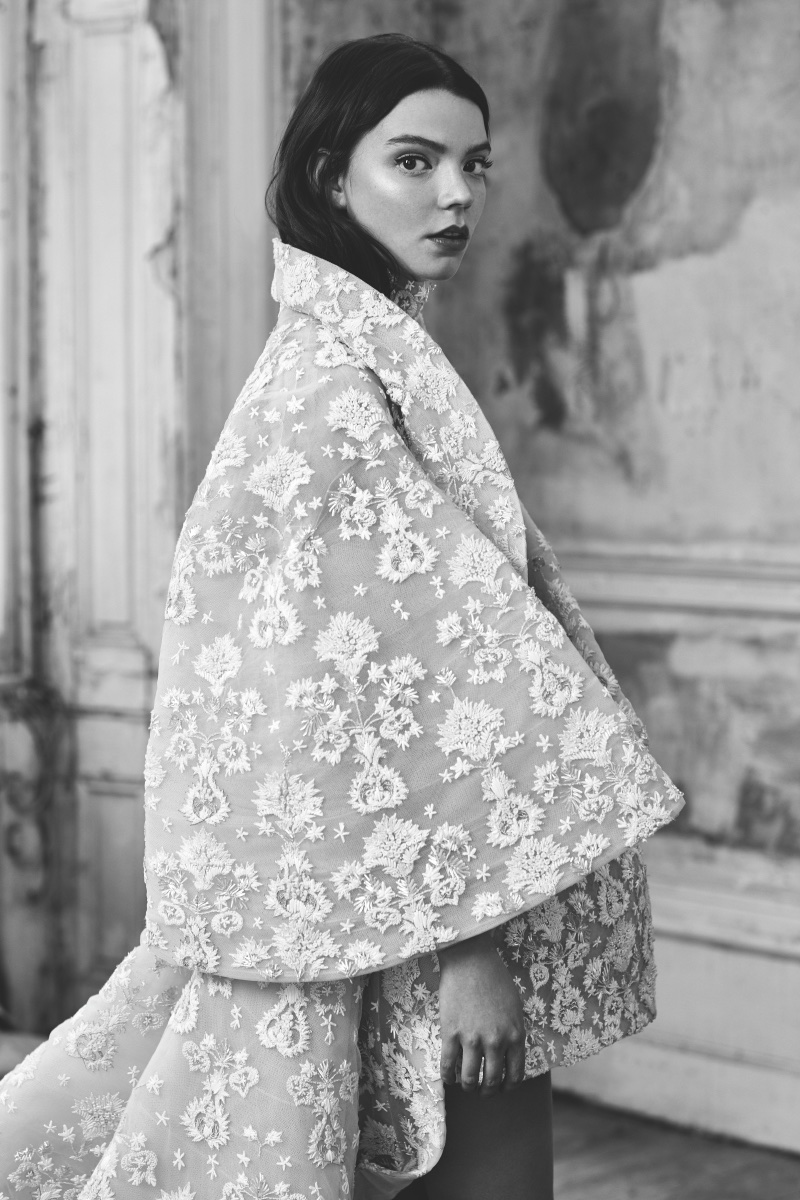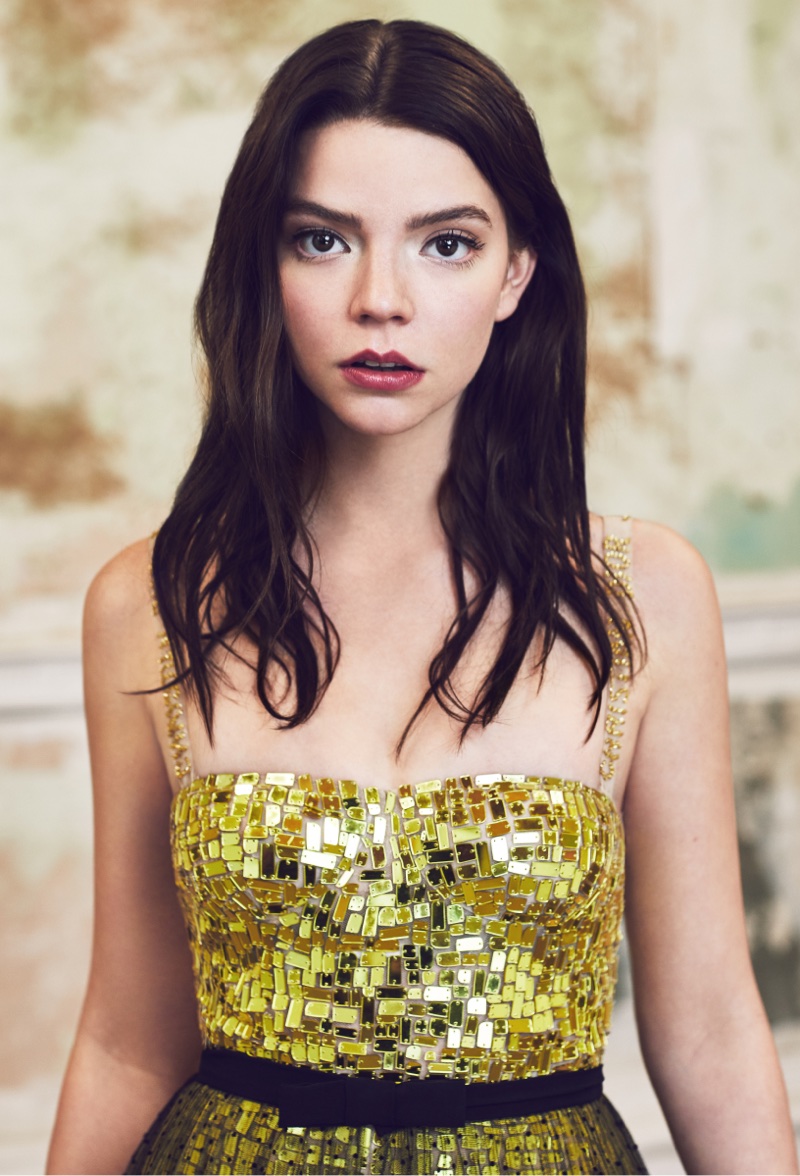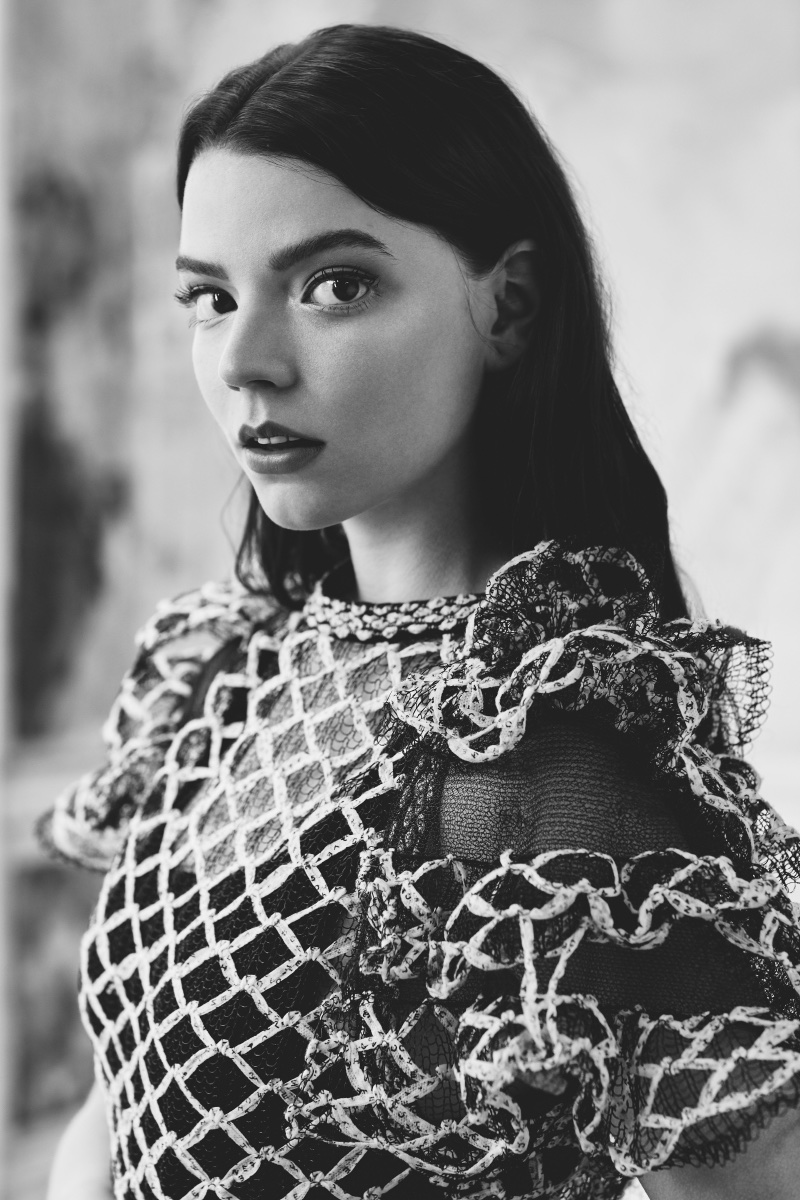 Other Brands
Box pochette, diagramme quilting and now buckle-studded strap, it really never gets boring at Prada. And today, they have a wide variation of different handbag styles, more than we can collect. Still, we hope they will bring back the classic Saffiano Lux Tote one day, the bag that we love so dearly. But anyways, meet the new Prada Elektra Bag.
The Design
Prada is challenging all fields of fashion, but aren't they trying to do a bit too much? The pyramid studs on the Elektra Bag do remind me of the Valentino, especially the red colored handbag.
The Elektra Bag is made with a mix of calf and saffiano leather. Both leathers are durable, especially the saffiano, which is unbreakable. The studs have been embellished in different parts; first on the center buckle strap, but also on the handles. The front features a flap with push-lock clasp and you can sling it on the shoulder as it comes with a removable leather strap.
It's a chic bag with tremendous space in the interior. And it can function as a great everyday bag, blending with casual clothing.
The Interior
So how does the inside of this bag looks like? There are two compartments and one zipped pocket. Both are big enough to help you transport all your basic needs and there is even space for more.
The Prices And Sizes
Measuring 4.2' x 7.2' x 10.2' (D x H x W) inches, priced at $2840 USD, €2200 EUR, £1990 GBP, ¥346680 JPY.
More Images And Colors
Other Brands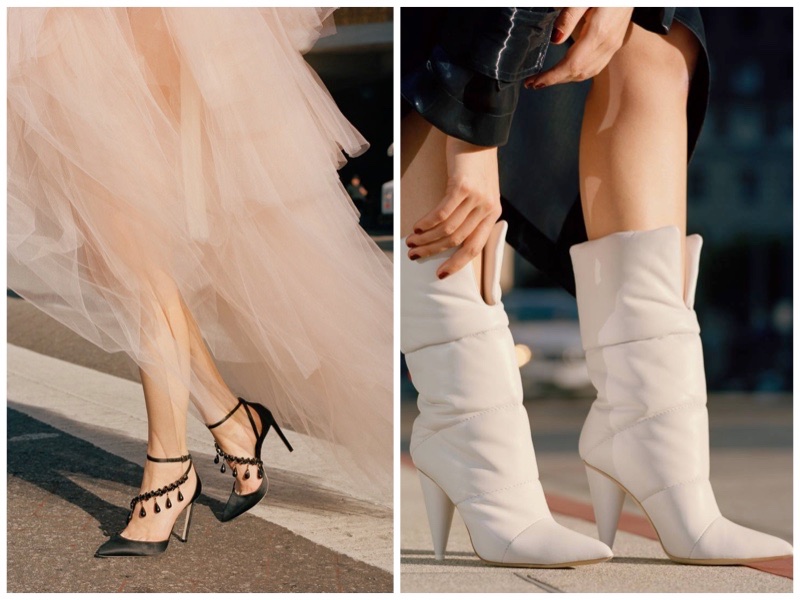 After hitting the runway last September, a collaboration between buzzy label Off-White and iconic shoe brand Jimmy Choo has arrived online. The collection includes statement styles ranging from over-the-knee boots to TPU overlay pumps and strappy sandals. Decorated with logos, floral prints and Swarovski crystals, turn up the glam factor with these shoes. Discover some of our picks from the Off-White footwear collection below, and shop more at JimmyChoo.com.
Related: Anja Rubik Looks Beyond Glam in Jimmy Choo's Spring 2018 Campaign
JIMMY CHOO X OFF-WHITE SHOE COLLECTION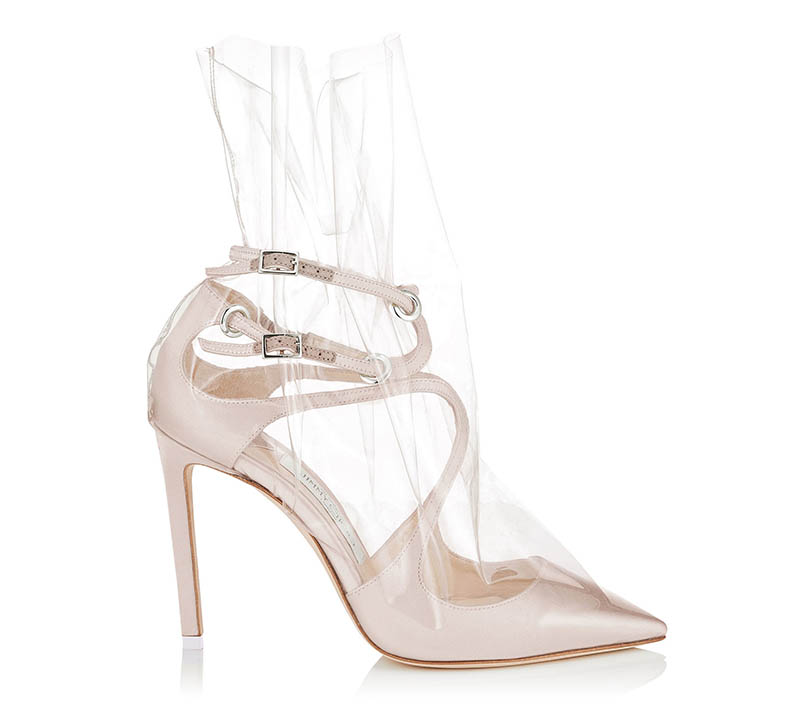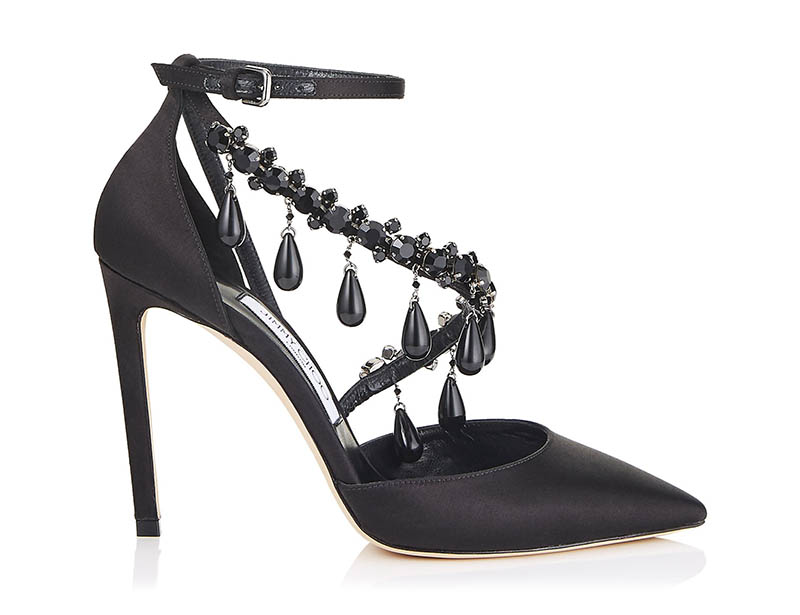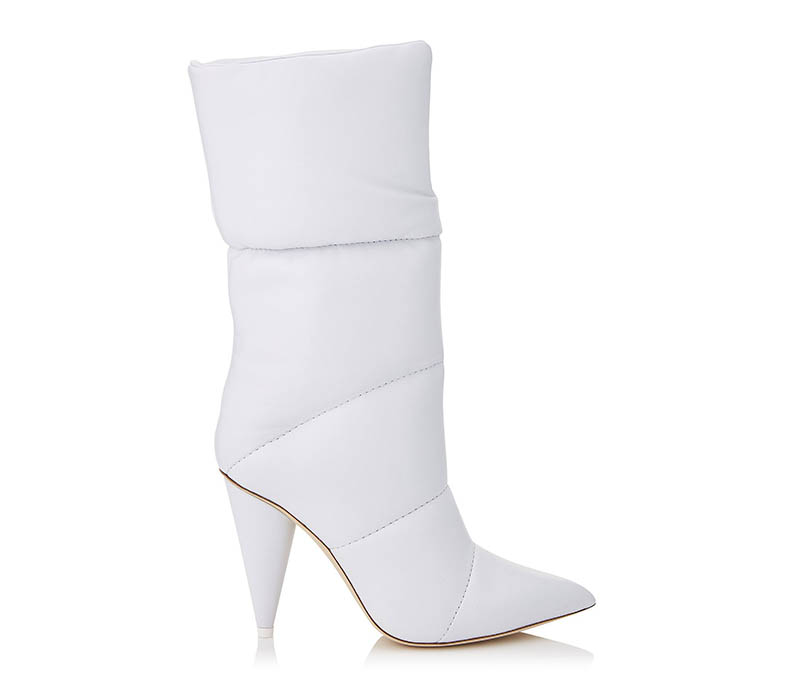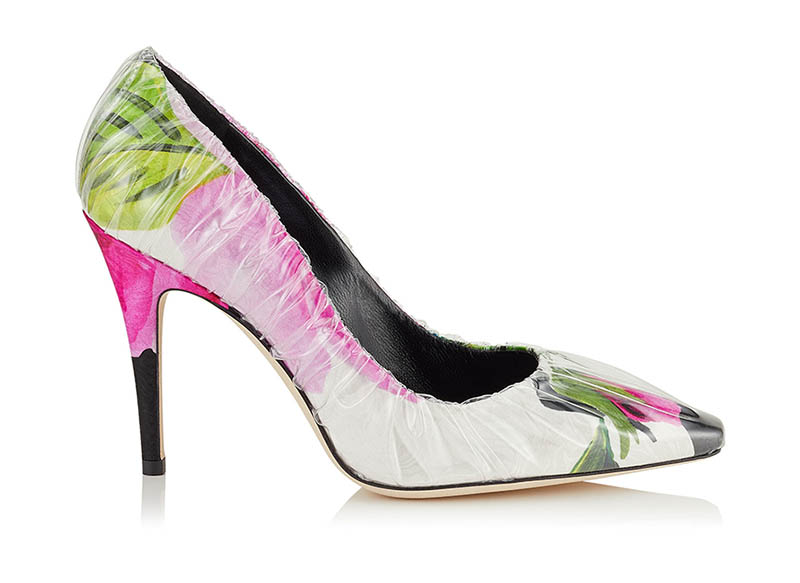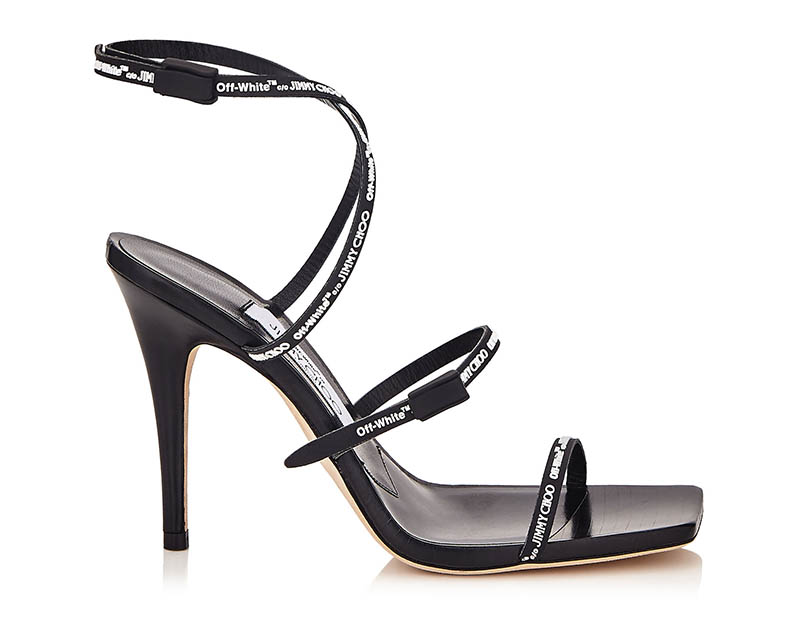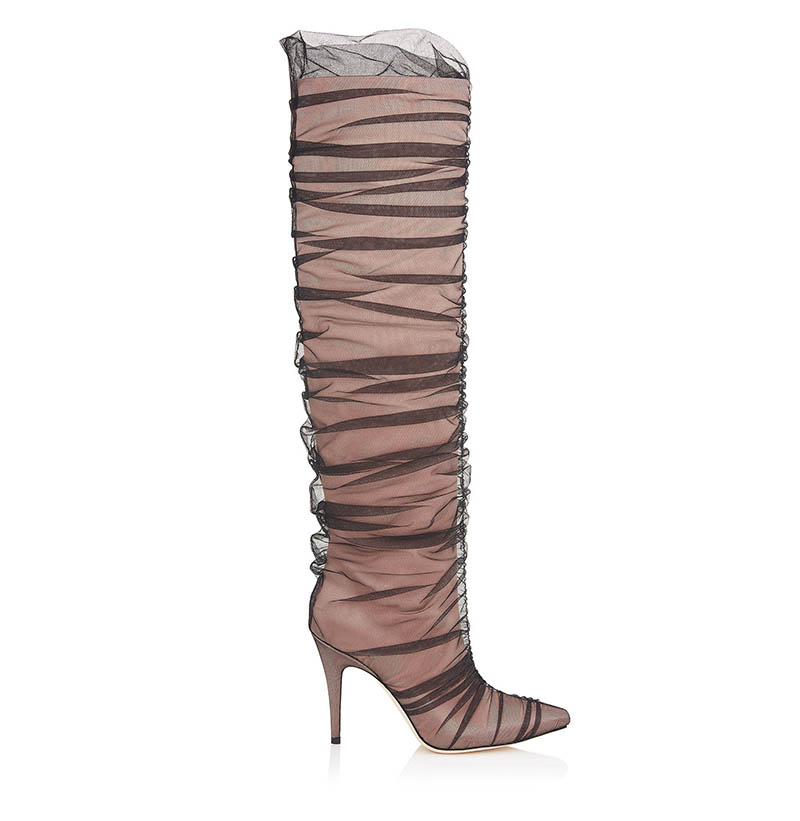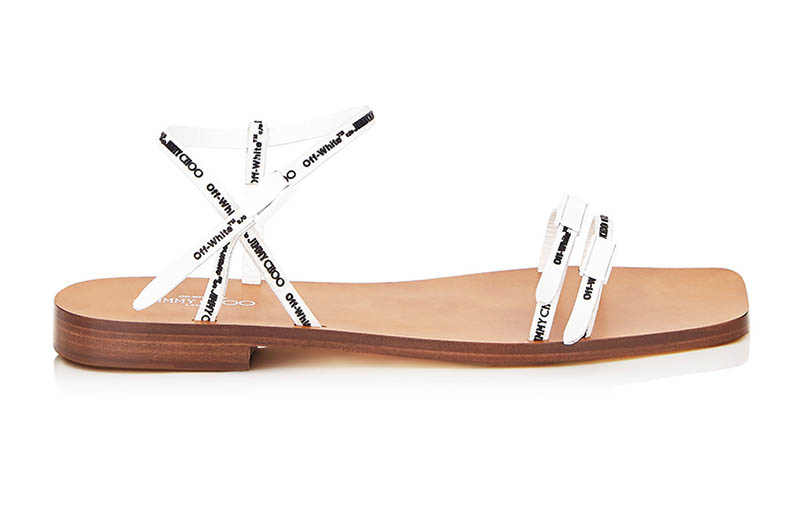 Other Brands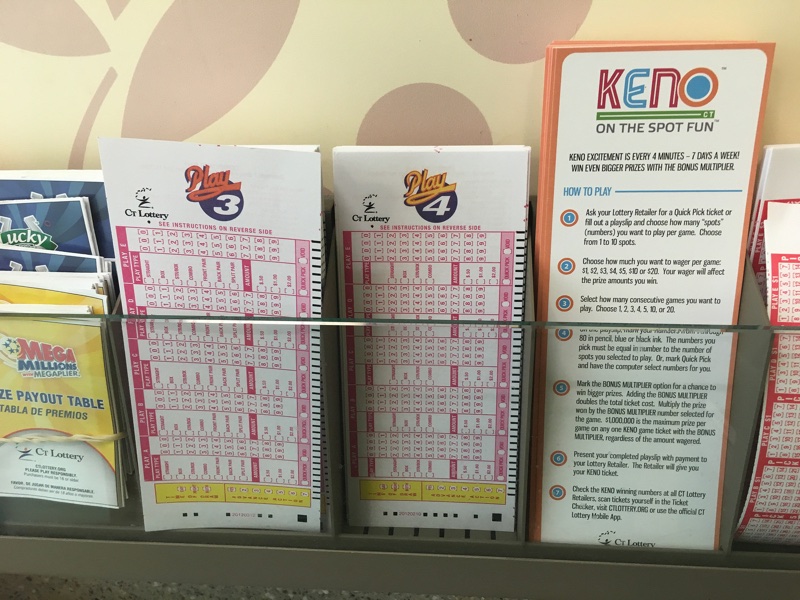 (
CC BY 2.0
) by
JeepersMedia
Obviously, disposable income makes it a little easier to follow your dreams but can winning the big bucks on the lotto help you live out your dreams of stardom? Here are some of the most famous and infamous lottery winners and some of the most decadent and interesting ways they used their wealth.
VIVIAN NICHOLSON
"Spend, Spend, Spend" – a lotto win made Vivian rich but it was this line that made her famous. Vivian Nicholson and her husband Keith won £152,300 back in 1962, which is around £3 million in today's money. Vivian told reporters that she was planning to "spend, spend, spend" and she lived up to her promise with a number of lavish spending sprees on everything from fur coats to sports cars. However, this spending was Vivian's downfall and she would be bankrupt by 1970. Vivian would spend the rest of her life trying to recoup her lost wealth – to no avail. While her money didn't last, her memory would and Vivian's place in culture is forever assured. Nicholson has been referenced by everyone from The Smiths to Morrissey, a musical based on Vivian's life debuted on the West End in 1998 called – of course – Spend, Spend, Spend.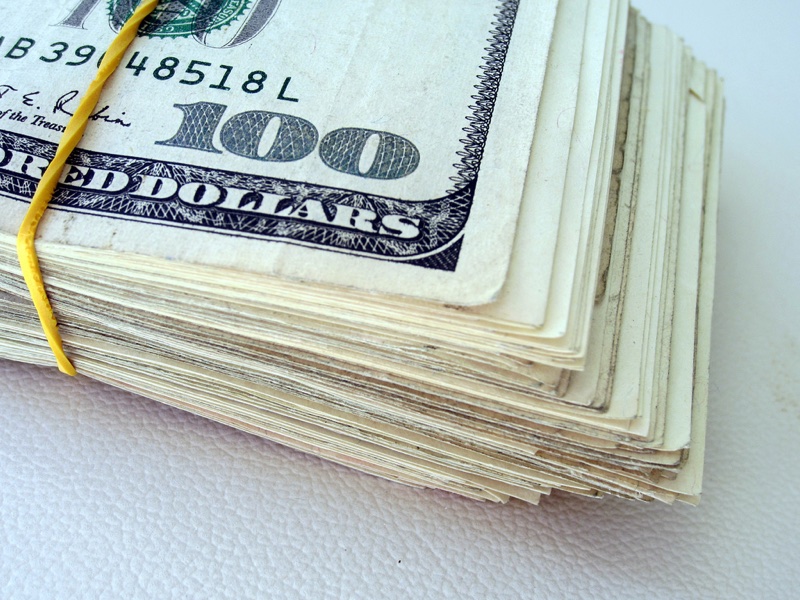 (CC BY-SA 2.0) by 401(K) 2013
ROGER GRIFFITHS
When this 34-year-old dad won £1.8 million in the lottery, he decided to pursue some of his old dreams by getting the band back together – his old university band, in fact. To be fair, Roger's band was slightly more impressive than your average university band, 'FMB' were the subject of a documentary called 'The Next Big Thing' on Channel 4. Griffiths got his band back together with £25,000 of his winnings. Unfortunately, it wasn't enough to catch the public's eye and FMB never did become the next big thing. In its article about ways to spend a jackpot on musical endeavours, gaming brand Lottoland indicates that Griffiths' band only shifted 600 copies of their single "James".
JANE PARK
Jane Park became the youngest Euromillions winner ever when she won £1 million at the age of 17. Making her win even more shocking was the fact that her winning ticket was the first one she had ever bought. Park has been in the headlines ever since, both for the amount she's dropped on plastic surgery and for the celebs she has been linked to. Most recently, she's dated singer and reality star Sam Callahan and Dundee player Jordan Piggot.
ADRIAN BAYFORD
In 2012, Adrian Bayford and his wife Gillian won a massive £148 million in the Lotto Jackpot. Adrian, a lifelong music fan, used some of his winnings to open a movie and music memorabilia shop. Adrian also used his wealth to gain a foothold in the music industry. He became an executive producer on an album by British rock band Last Great Dreamers and, when the Cambridge Rock Festival was in danger of being cancelled in 2017, Bayford allowed the festival to use his back garden as a location – putting his wealth to good work.
The most successful celebs on this list seem to have followed their dreams, not their money. So, that's something to keep in mind if you ever win the jackpot.
Other Brands
Here's the second handbag that hasn't been featured on Chanel website, exciting right? Well, it's a squared, handle and flap bag in one and it's gorgeous. The style represents the Classic Flap Bag Collection, because many details are very alike. This bag might be seasonal as well and it's available for the Spring Summer 2018 Collection Act 1. So meet the Chanel Squared Classic Handle Bag.
The Design
Just take a good look at this beautiful thing. It's like the Classic Flap Bag has been broken down, then put back together to create a new style. This bag is like the handle bag version of the Classic Bag.
The body is diamond quilted as well as the flap. It comes with the iconic smooth CC logo on the front. Then a nice handle has been crafted on the top. This is a stunning lady's bag, perfect for day and night, perfect for any occasions. And the best of all, it's might be limited as it will unavailable after this season.
The bag is made with a woven chain leather strap for shoulder carry as well as cross body carry. Your wardrobe will love it.
And btw, this bag is made from lambskin. For now it's only available in silver hardware. The colors we know are black, beige and pink.
The Sizes And Prices
Currently we do not have the style code, measurement or prices. Please check with the SA for more details.
More Images And Colors
Other Brands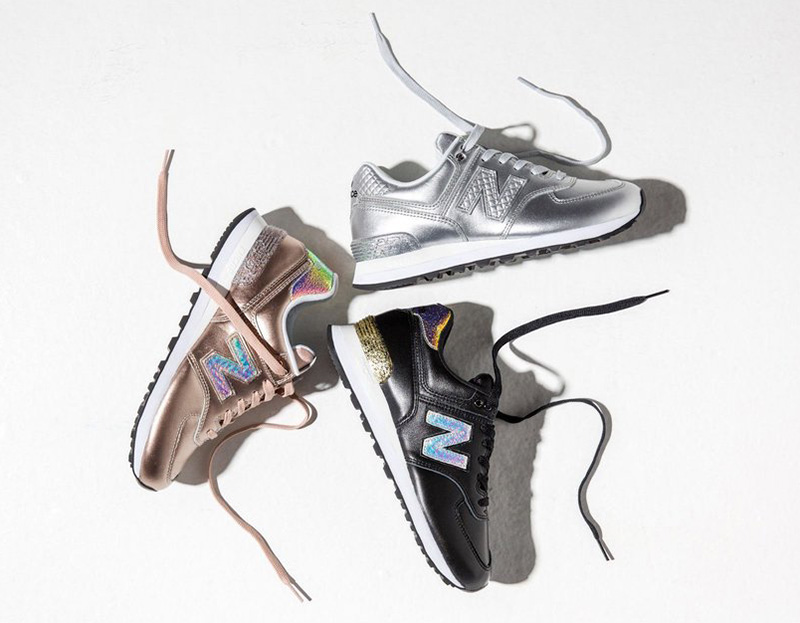 Sneaker brand New Balance is known for its comfortable designs, but with its latest capsule collection, the company turns up the glam factor. The classic 574 sneaker gets an update for the new 'Glitter Punk' range. The limited-edition collection features bold glitter accents as well as a metallic logo. Made with ENCAP cushioning, the 'Glitter Punk' comes in rose gold, silver and black. Priced at $89.99, they're also super affordable. See more from the glitter collection below, and shop the line at NewBalance.com.
Related: See Keds & Kate Spade's Bridal Sneakers
NEW BALANCE 'GLITTER PUNK' SNEAKERS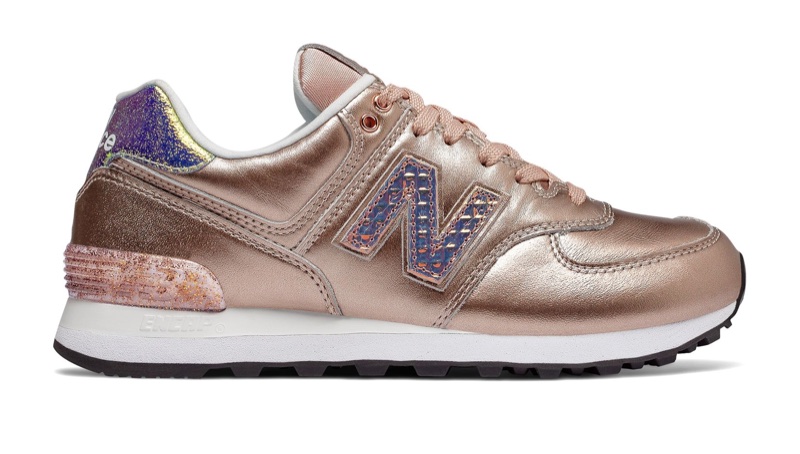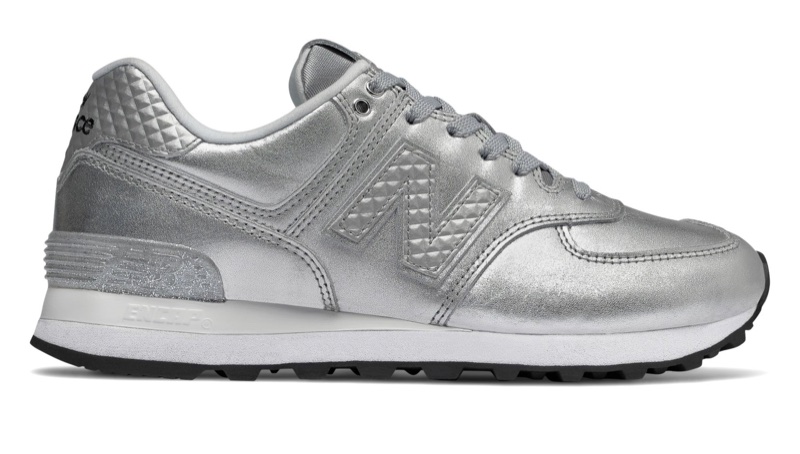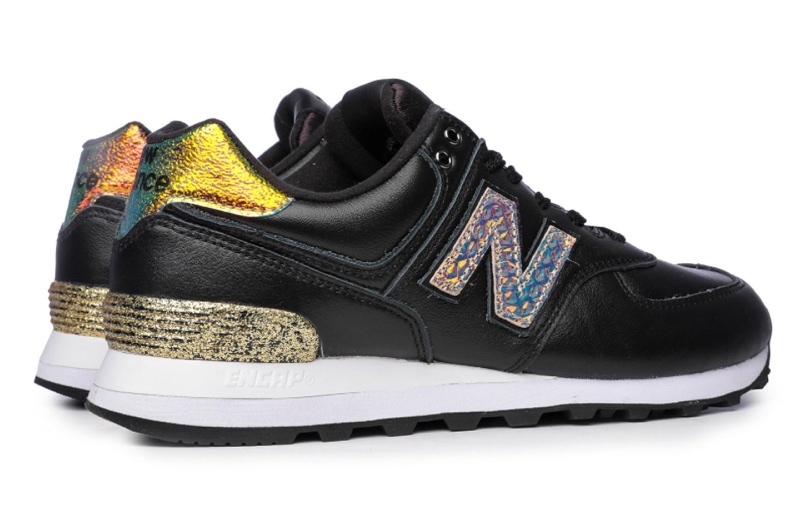 Categories

New Posts

Hot Posts